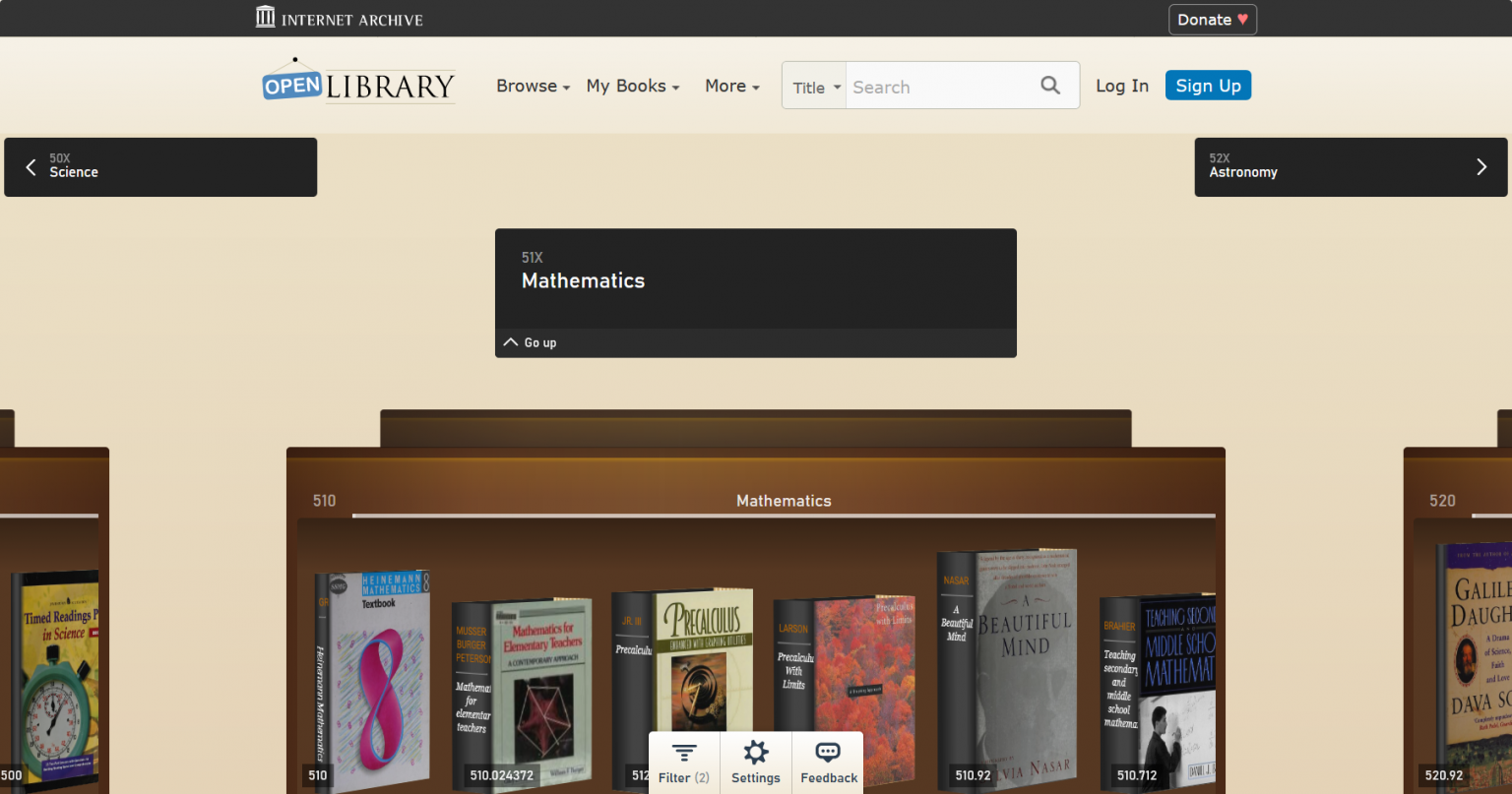 Science
Old teeth


These human ancestors, who roamed different patches of Eurasia roughly 1.77 million and 800,000 years ago, respectively, share a claim to fame: Their fossilized teeth harbored the oldest surviving proteins from extinct human species — molecules more than twice as old as human DNA.

Geeking out over cameras and lenses
The Open Library Explorer


How does one faithfully compress the entire experience of a reliable, unbiased, expansive public library and its helpful, friendly staff into a 14" computer screen?
Some sites, like Netflix or YouTube, solve this problem with recommendation engines that populate information based on what people have previously seen or searched. Consequently, readers may unknowingly find themselves caught in a sort of "algorithmic bubble."
Gamified life
On Robinhood


… the more risk Robinhood's customers take in their hyperactive trading accounts, the more the Silicon Valley startup profits from the whales it sells their orders to. And while Robinhood's successful recruitment of inexperienced young traders may have inadvertently minted a few new millionaires riding the debt-fueled bull market, it is also deluding an entire generation into believing that trading options successfully is as easy as leveling up on a video game.
… Robinhood gets paid—by the quants—58 cents per 100 shares for options contracts versus only 17 cents per 100 for equities. Options are less liquid than stocks and tend to trade at higher spreads. While the company says only 12% of its customers trade options, those trades accounted for 62% of Robinhood's order-flow revenues in the first half of 2020.

Revisiting (and critiquing) Baldur's Gate
Tools for Thought
People/World
On modern attitudes towards free speech (Ira Glasser reminisces)


It wasn't until my 30s that I began to understand free speech, that the real antagonist of speech is power
Just plain weird
A giant headless Buddha statue, uncovered in a residential area in China.


The two residential buildings were constructed in 1990 after the demolition of a temple at the same site, and the sculpture was uncovered during a clearing of foliage in the area.
Programming
An overview of Fennel (keeping an eye on it as Lua becomes a first-class scripting language for Neovim)
"Inside the machine"


One of the most interesting aspects of programming is the ability to inspect and modify programs while they are running. We all know debuggers, but there are lots of programs which let you interact with them directly while they are running. Some programs let you run scripts via embedded interpreters, which let you extend the program, but in some instances the programs themselves are the interpreters.